Let's Create: Oatmeal Lavender Face Wash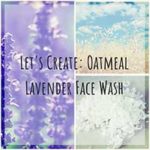 When I was 26 years old I struggled with a round of ferocious acne. At the time, I didn't realize my hormones were out of balance and went the route of aggressive skin care. Every expensive acne-eradicating product that existed I desperately tried. They worked for the most part but the cost was not sustainable for me and they dried out my skin. Around that time I stumbled upon an encyclopedia of natural food remedies. In this book, I discovered a recipe for an oatmeal gruel traditionally used to treat acne. I had the necessary ingredients and nothing to lose so I made the simple gruel, washed my face with the slimy mixture, and went off to bed. I was astonished the next day by the dramatic improvement in my skin. Not liking the prospect of having to constantly cook up a batch of oatmeal gruel, I set about to incorporate the gruel into a cleansing shelf-stable face wash. The recipe below is the result of my efforts. Use the face wash twice daily and follow up with a soothing moisturizer lotion or oil.
Ingredients
11 tablespoons of rolled oats
11 cups of distilled water
1 ounce of lavender flowers
4 ounces of grated Dr. Bronner's Lavender Castile Soap (or plain castile soap)
¼ cup borax
½ cup aloe vera gel
25 drops of lavender essential oil
1 teaspoon vitamin e oil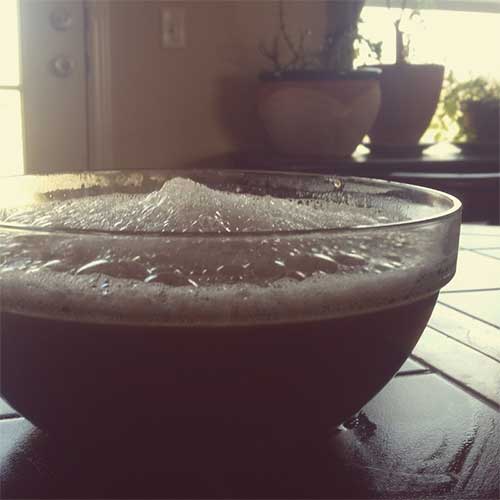 Equipment
Cheesecloth
Large mesh strainer
Blender or Food processor
Large bowl
Stainless steel or Glass Pots (you'll need two large, it's okay to mix and match but absolutely NO Non-stick or Aluminum!)
Measuring cups and spoons
Kitchen Scale
Cheese Grater (I suggest getting one just for apothecary use)
Wide mouth jars and lids
Recipe
Using either a stainless steel or glass pot bring the distilled water to a rolling boil, add the lavender flowers, reduce to a simmer, cover pot, remove from heat and steep for 20 minutes.
After 20 minutes pour the lavender water into a large bowl through a cheesecloth lined mesh strainer and squeeze excess water out of the flowers in the cheesecloth. Compost the lavender flowers.
Take 4 cups of the lavender water and place in one pot, then take 6 cups of the lavender water and place in the other pot. Add the rolled oats to the pot with 6 cups of water and add the grated soap to the pot with 4 cups of water. Bring the oat water to a rolling boil, reduce to a simmer and simmer for 30 minutes. Bring the soap water to a boil, reduce to a simmer and stir until all of the soap is melted.
When both mixtures are finished remove them from the heat. Set the soap mixture aside. Strain the oatmeal gruel through a mesh strainer and then place into either a food processor or blender and blend until smooth and no lumps remain. Once the mixture is smooth place it in the large bowl and combine it with the soap mixture and the remaining ingredients. Store in wide mouth glass jars. Mixture will solidify into a soft gel as it cools.
By Maria C. Turvin, CEO and Operations Director