Navajo Nation Clinical Week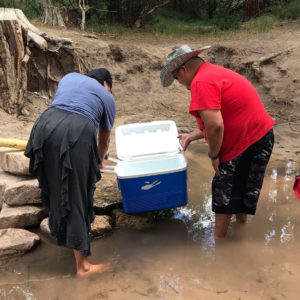 Yanawana Herbolarios is honored to be invited to offer botanical integrative healthcare services within Navajo Nation. Our teams have participated in special events like Sundance gatherings, and presented educational programming to youth and adults. We look forward to returning to Navajo Nation in 2020 to expand our relationships within the community and to establish year round program opportunities. 
Post Disaster Response Team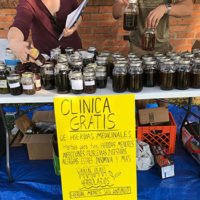 Members of Yanawana's Post Disaster Response Team are trained and prepared to offer integrative botanical first aid/triage care in post disaster situations locally and statewide, and runs as a sustainable off-grid unit. The Response Team served the Texas Gulf Coast after Hurricane Harvey in 2017 offering assistance, supplies, and free botanical healthcare clinics. Members of this all-volunteer team include former military medics, clinical herbalists, PA's, WFR's, apothecarists, and members of the build team. All volunteers who participate on this team will be instructed in first aid, survival, and cultural awareness.
Warrior Roots Direct Action Training Camp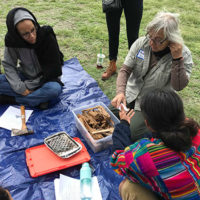 Yanawana Herbolarios is proud to serve on the planning committee for the Warrior Roots Direct Action Training Camp. 2019 was our 2nd year on the council and our 3rd year participating. This annual direct action training camp is meant to develop leadership and activism skills and raise the consciousness of The People's Movement in south Texas. Other objectives include cultivating a praxis of decolonization and accountability to the community and Mother Earth. Themes for 2019's event included the history and politics behind activism; intersectionality in activism; and wellness for the warrior. We look forward to participating again in 2020!
Hurricane Harvey – October 2017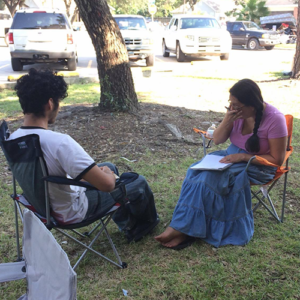 Though the team has been training for years, Yanawana Herbolarios' first initial post disaster response experience was in 2017 during Hurricane Harvey on the Texas Gulf Coast. We offered four free botanically integrative clinics in the Houston metro area serving a minimum of 160 residents including the 3rd Ward, Galena Park, Pasadena, and League City communities. Yanawana Herbolarios also provided healthcare services to over 80 residents of Aransas Pass and Port Arthur communities.
Clinical Week – San Antonio 2017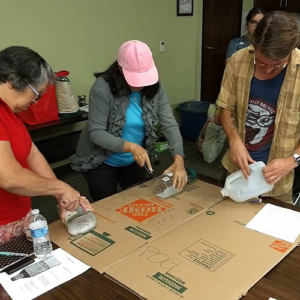 The week of September 11th through 14th Yanawana Herbolarios hosted a free week of botanical healthcare clinics in San Antonio and New Braunfels, Texas in partnership with The Human Path. Clinical locations included The Movement Gallery, Ella Austin Senior Center, The Mission Branch Library, The San Antonio Food Bank, and The Kitchen Table at the New Braunfels Food Bank. Services were provided to approximately 100 people.
Sponsor an intern with your monthly donation and know that you impacted not one life, but an entire community!