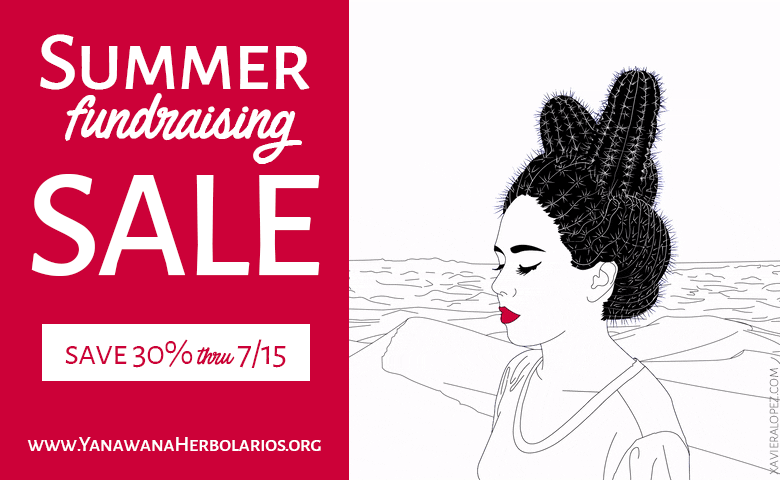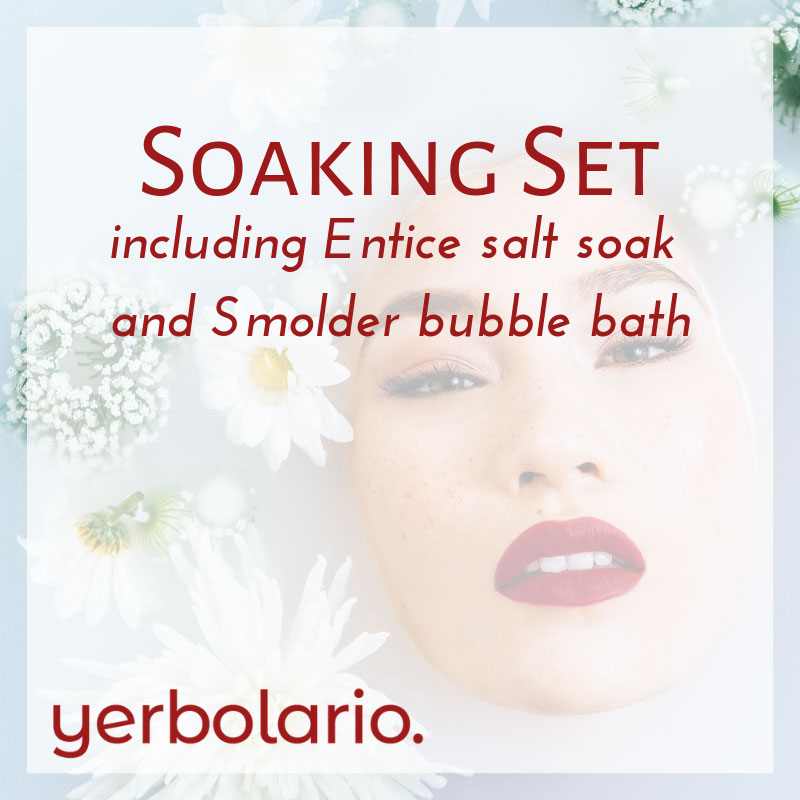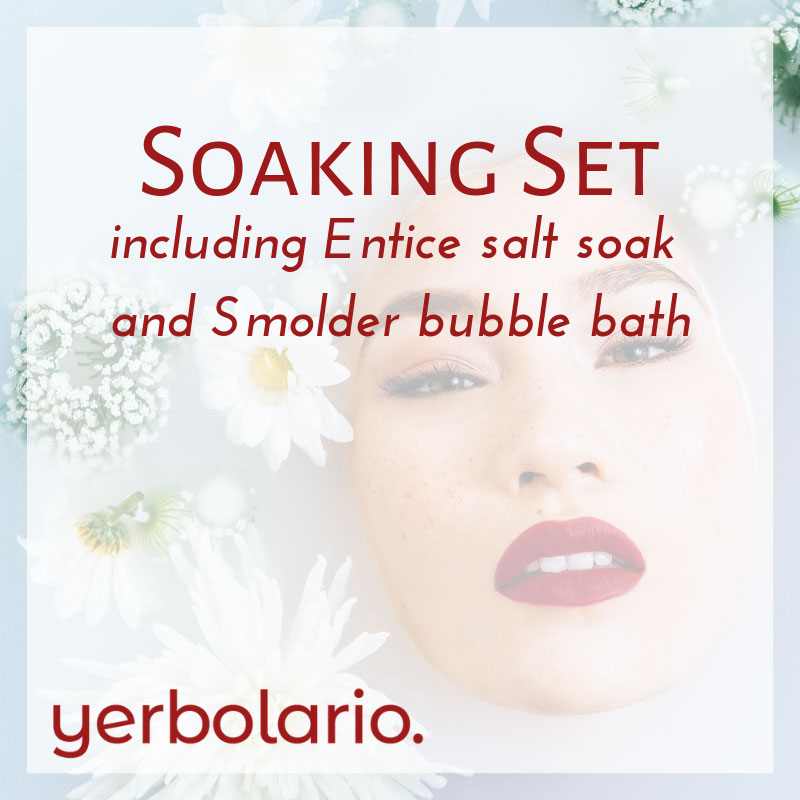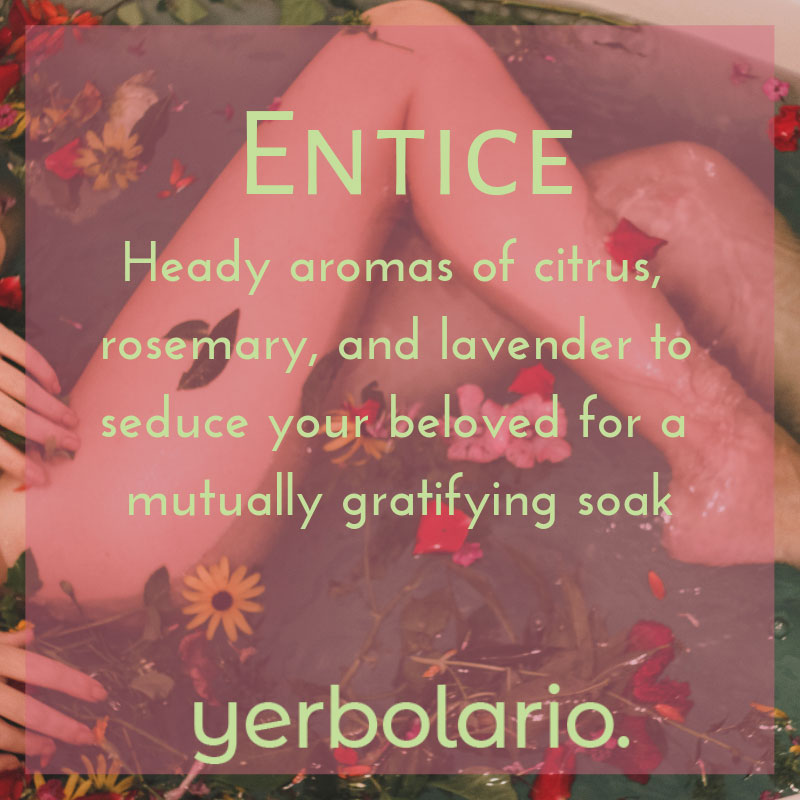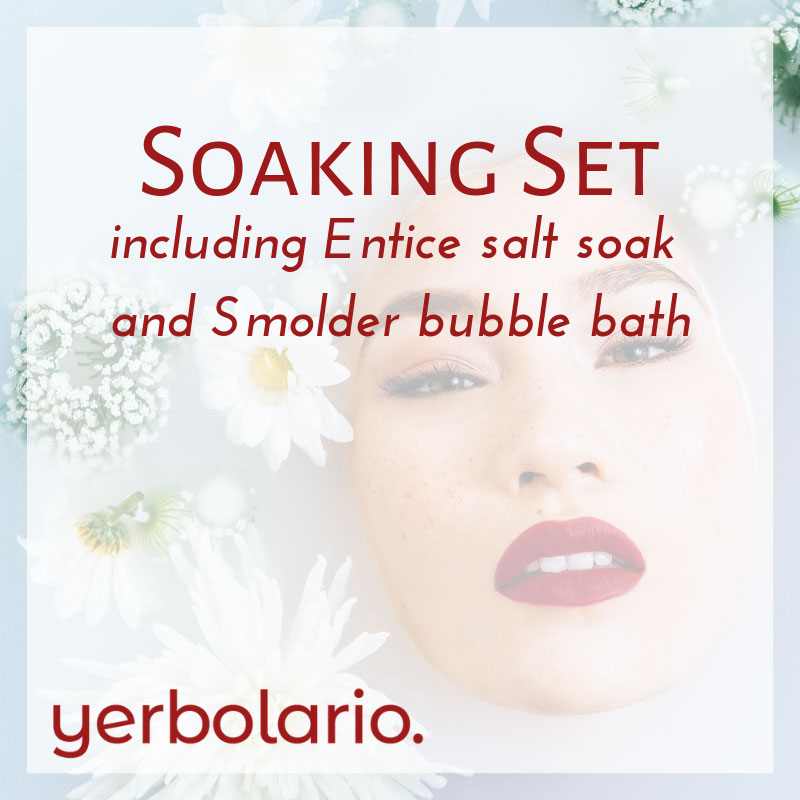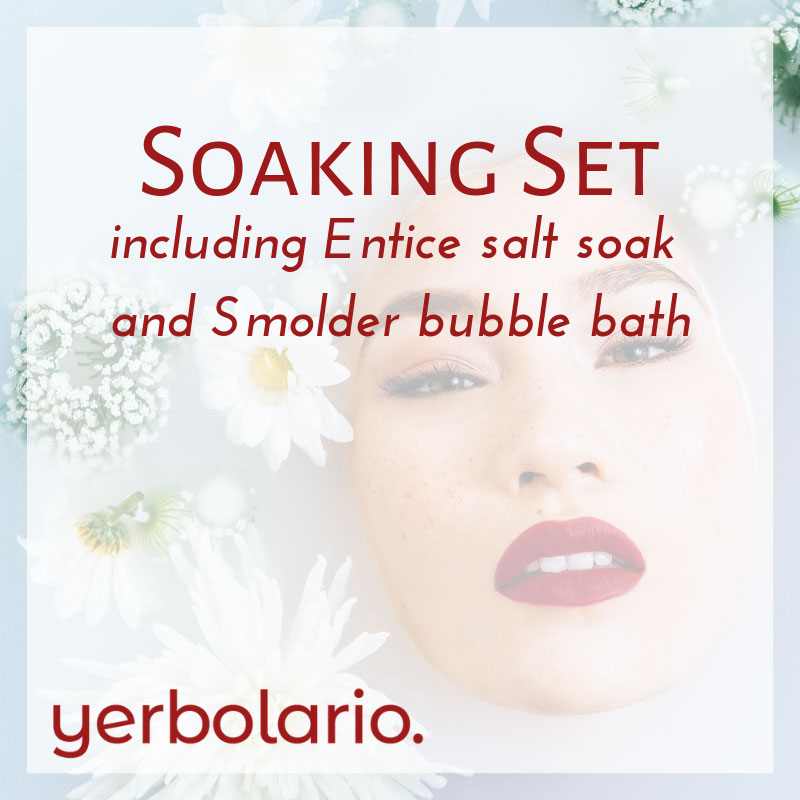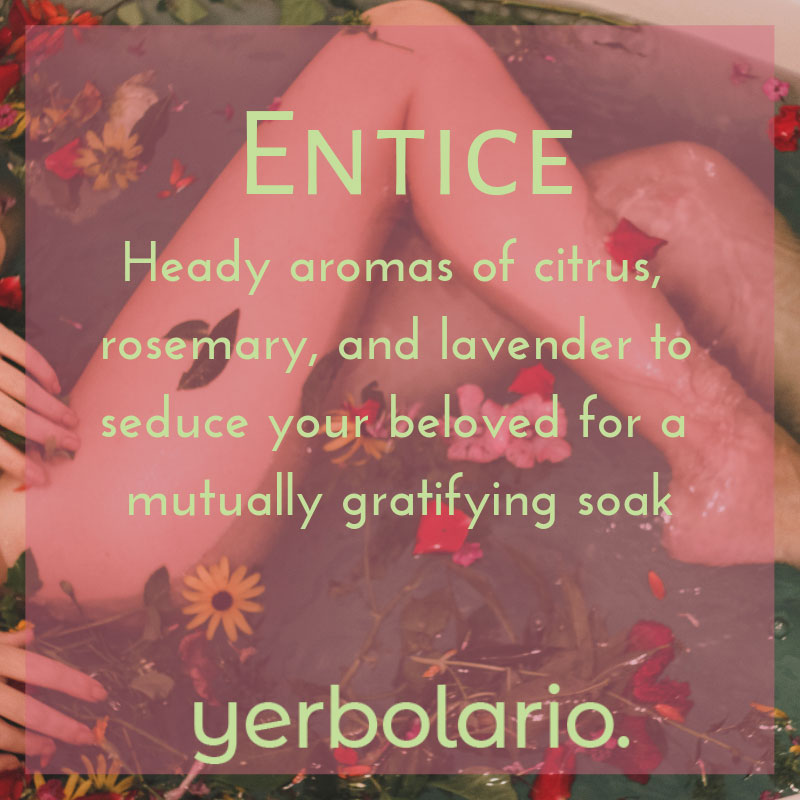 Description
Specifications
Description
Give your partner a Soaking Set for bathtime ecstasy. Featuring our herbal soaking salts, Entice, and Smolder botanical bubble bath. Created in a small batch and only offered for a limited time. Support Yanawana Herbolarios with your purchase of a Soaking Set. 
Ingredients
Entice - Hawaiian Pink sea salt, French Grey sea salt, kosher salt, epsom salt, Mexican sea salt, Lavandula angustifolia (Lavender) flowers, Citrus × sinensis (Orange) peel, Rosmarinus officinalis (Rosemary) herb, Grapeseed Oil, Sodium bicarbonate (baking soda), Rosemary essential oil, Orange essential oil, Lavender essential oil
Smolder - Liquid soap [distilled water, coconut oil, avocado oil, Potassium hydroxide lye], Zingiber officinalis (Ginger) root, Citrus × sinensis (Orange) peel, Elettaria cardamomum (Cardamom), Vegetable glycerin, distilled water
Directions for Use
Entice - While filling bath, add one ounce to bathwater, swirl water with hand to encourage salts to dissolve.
Smolder - Pour one to two teaspoons directly under running bath water, swirl with hand to encourage bubbling process
Storage
Store in original packaging at room temperature for up to a year
Cautions
This product has not been evaluated by the FDA. It is not intended to treat or cure any disease or condition. Please consult your physician.
*Images are representative only, actual product not pictured
Batch No. 012519EnticeBSaltsB
Batch No. 012519SmolderBBathB