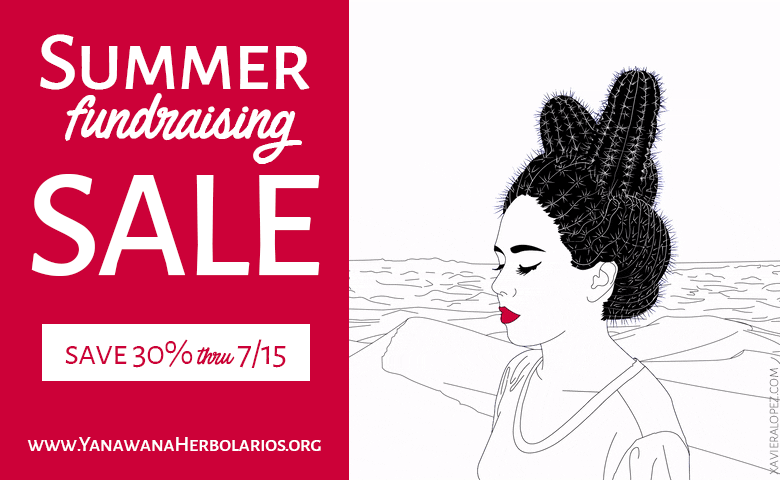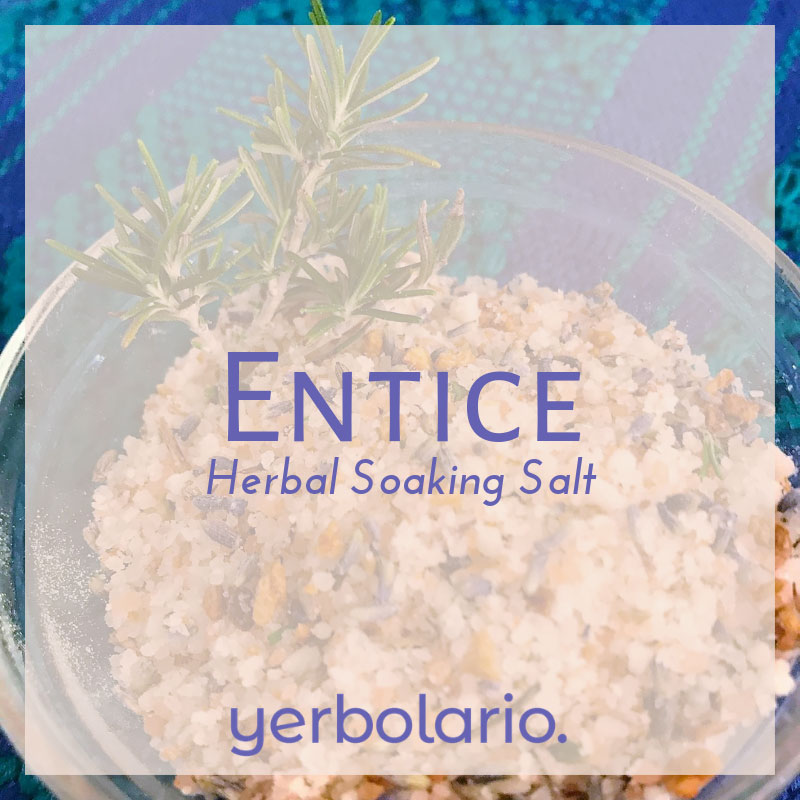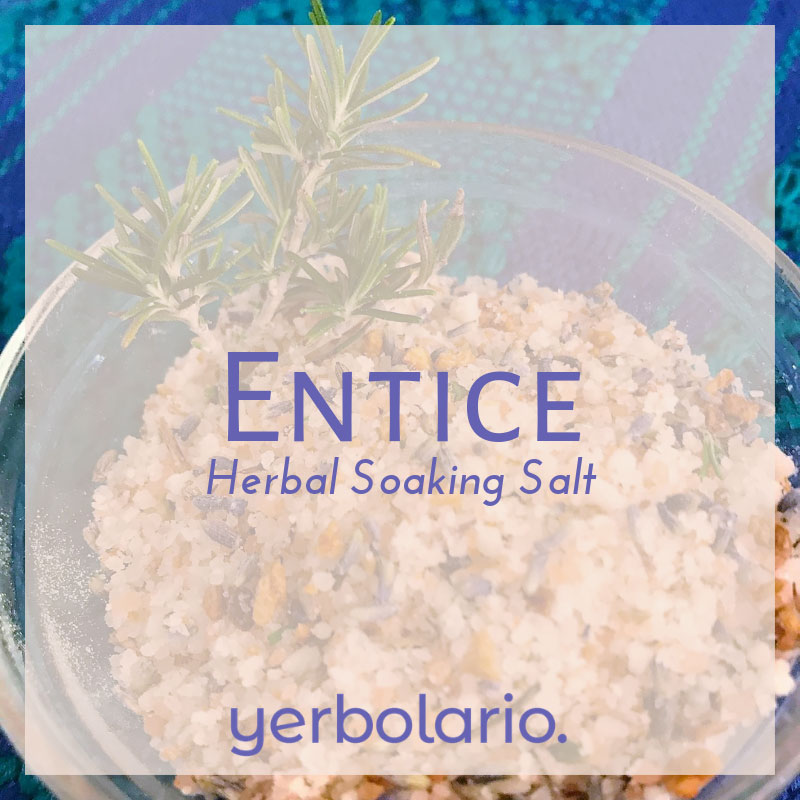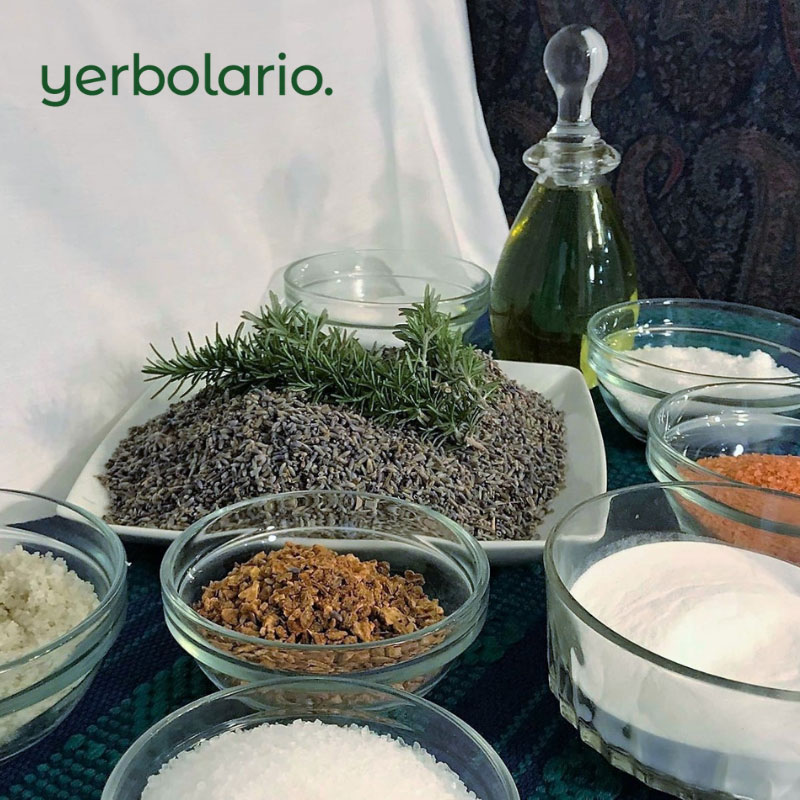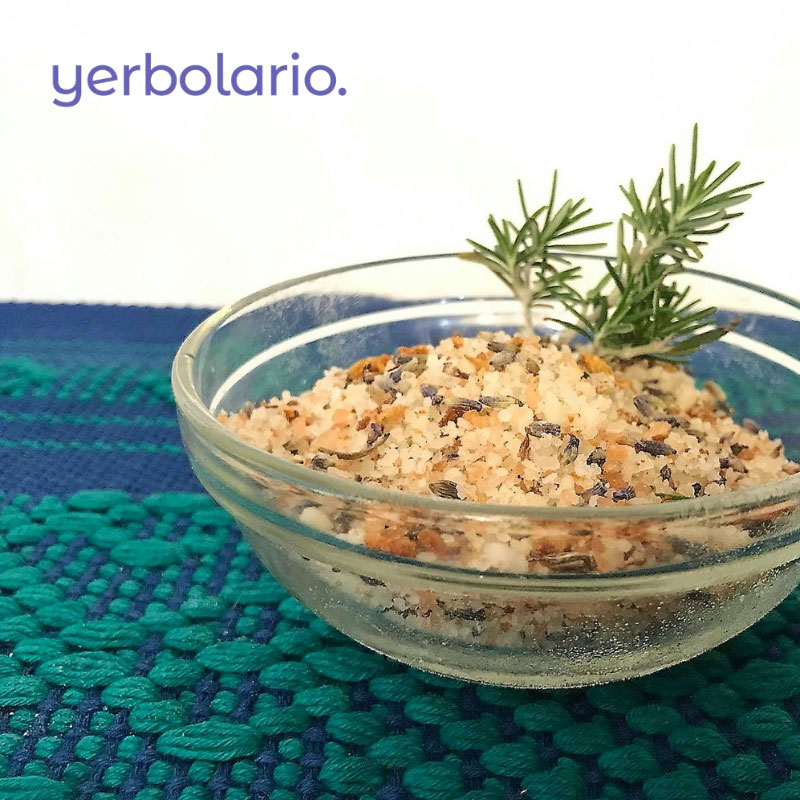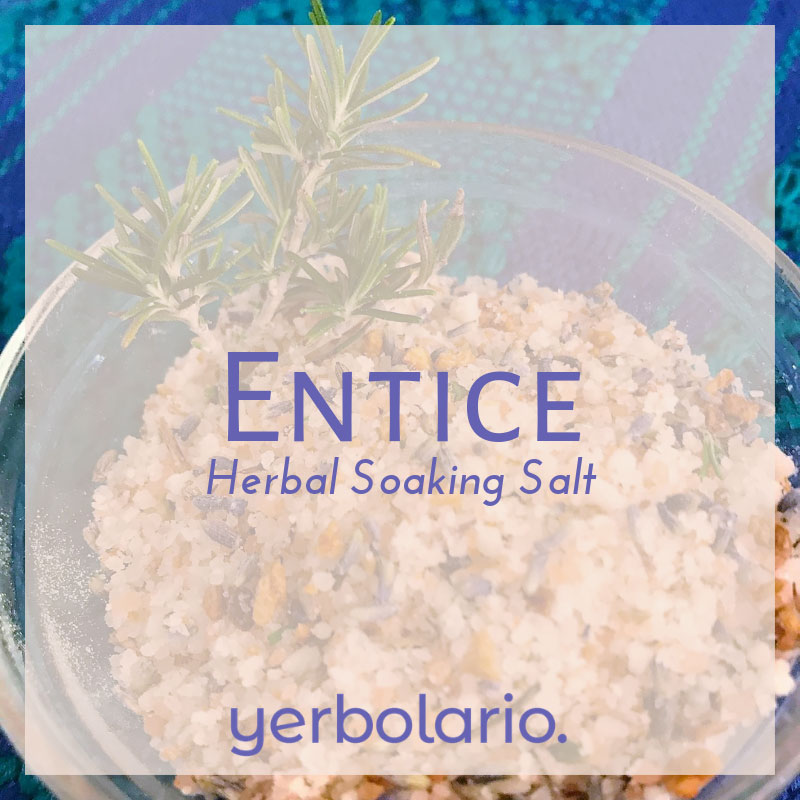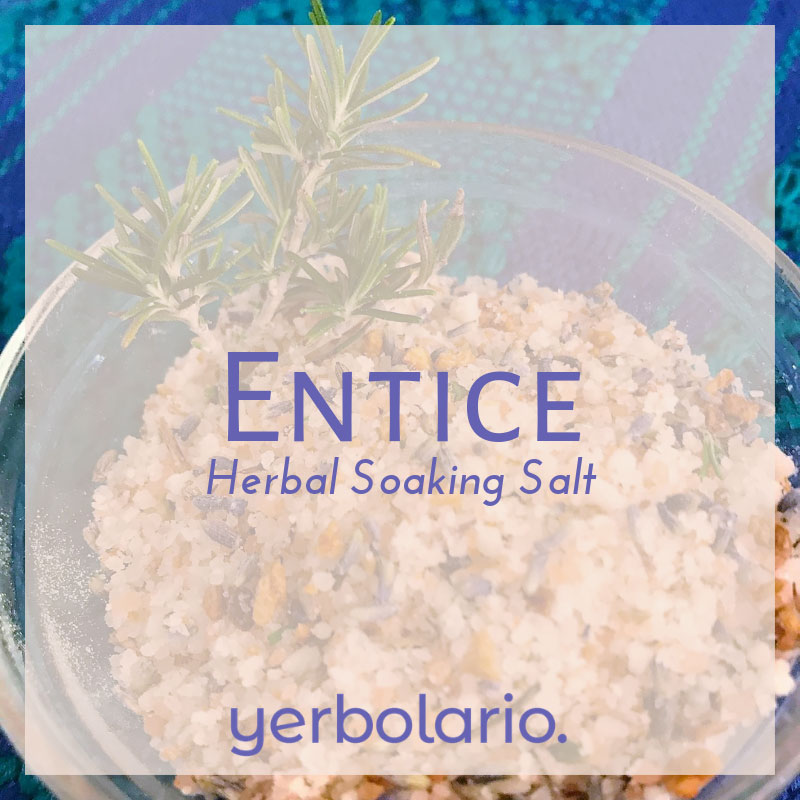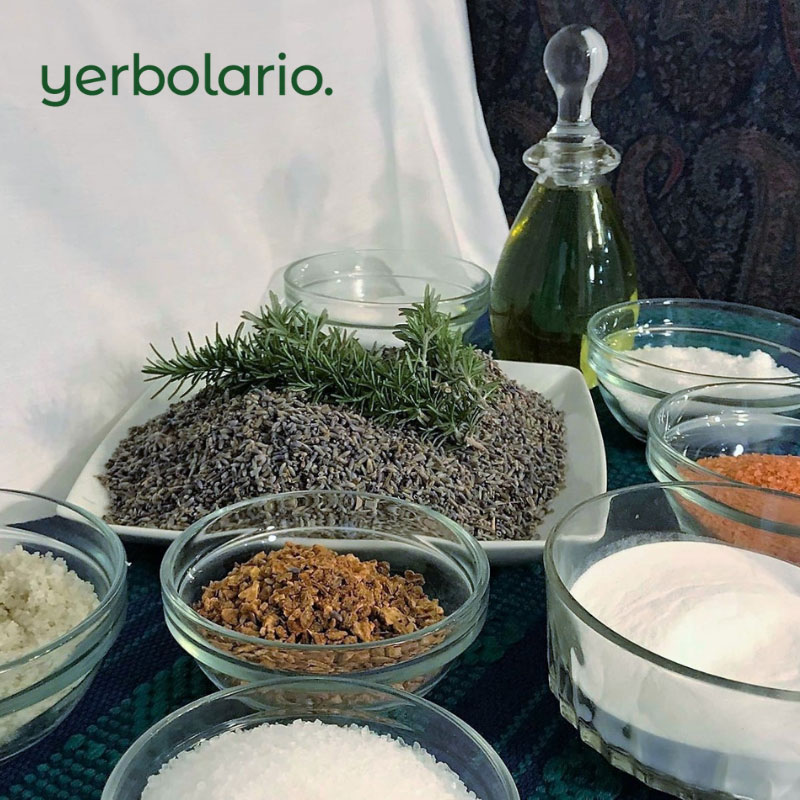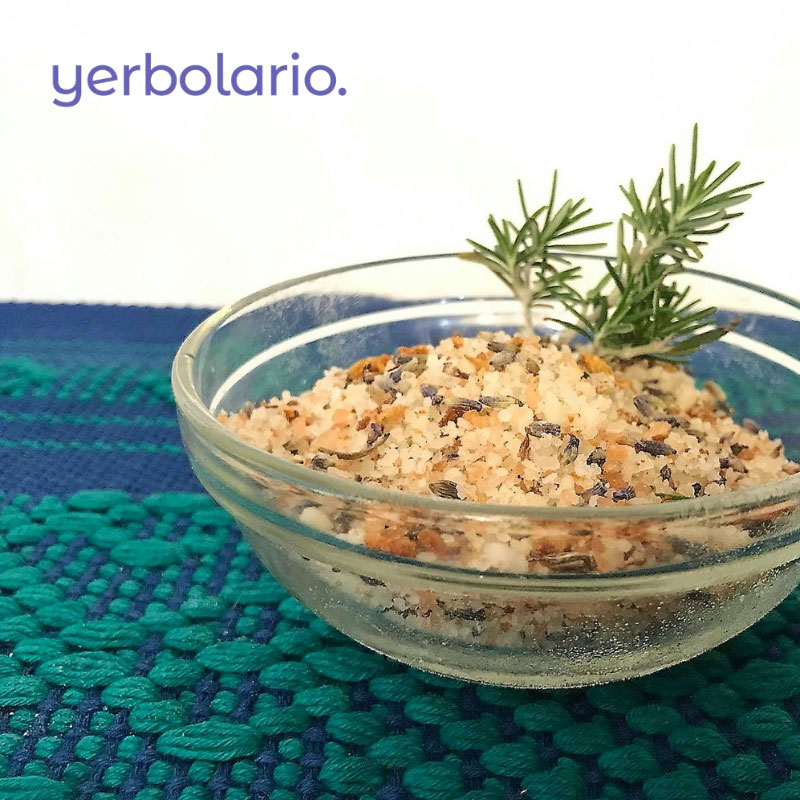 Description
Specifications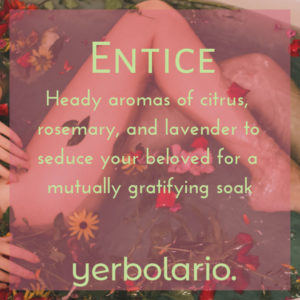 Description
4 oz in resealable 5" x 8" x 2.5" pouch
Entice is a custom blended herbal salt soak, made from select ethically harvested herbs, sea salts, and epsom salt. Created in a small batch and only offered for a limited time. Support Yanawana Herbolarios with your purchase of Entice. 
Ingredients
Hawaiian Pink sea salt, French Grey sea salt, kosher salt, epsom salt, Mexican sea salt, Lavandula angustifolia (Lavender) flowers, Citrus × sinensis (Orange) peel, Rosmarinus officinalis (Rosemary) herb, Grapeseed Oil, Sodium bicarbonate (baking soda), Rosemary essential oil, Orange essential oil, Lavender essential oil 
Directions for Use
While filling bath, add one ounce to bathwater, swirl water with hand to encourage salts to dissolve.
Storage
Store in original packaging at room temperature for up to a year
Cautions
This product has not been evaluated by the FDA. It is not intended to treat or cure any disease or condition. Please consult your physician.
Batch No. 012519EnticeBSaltsB