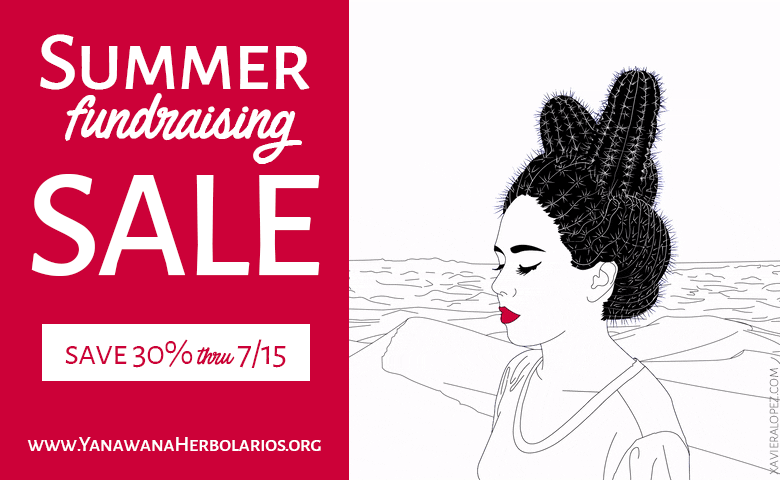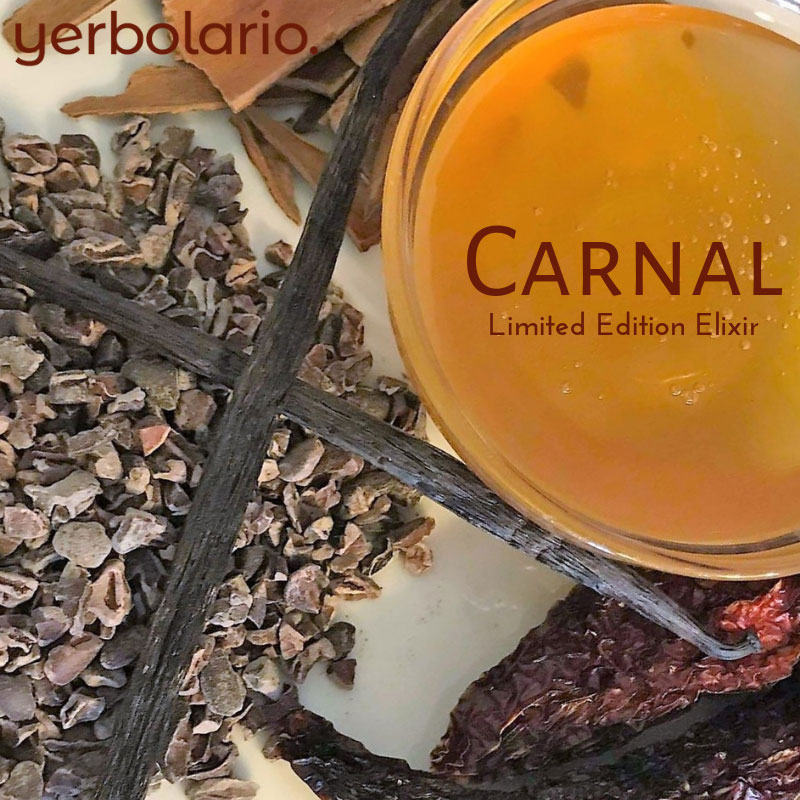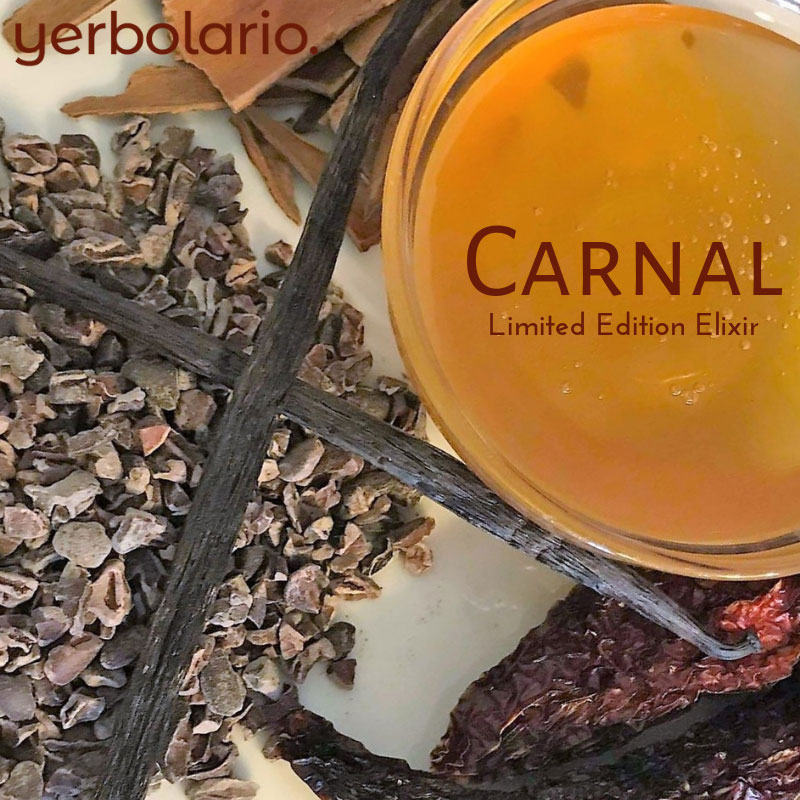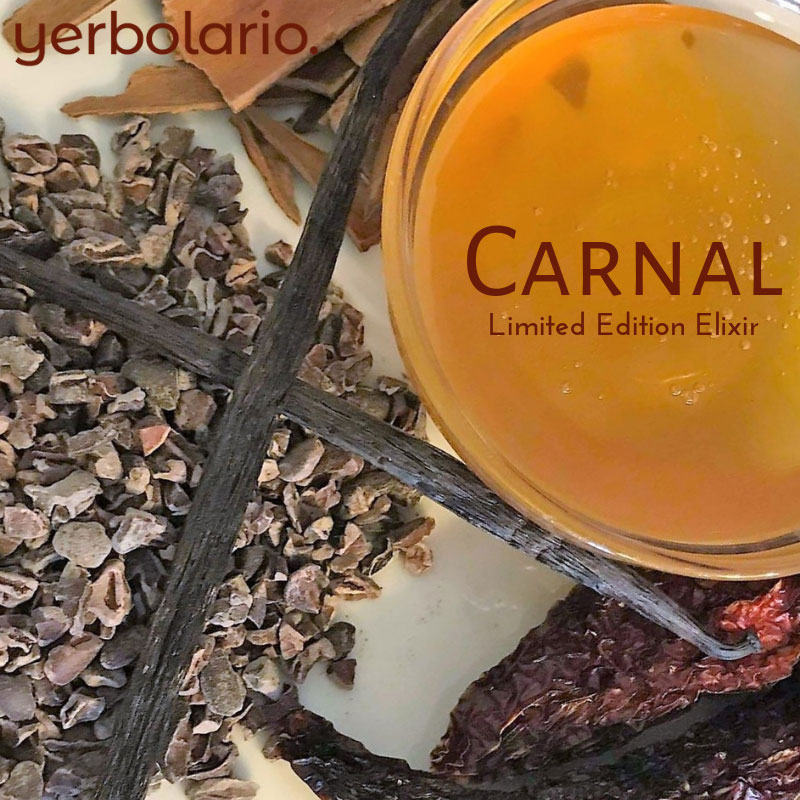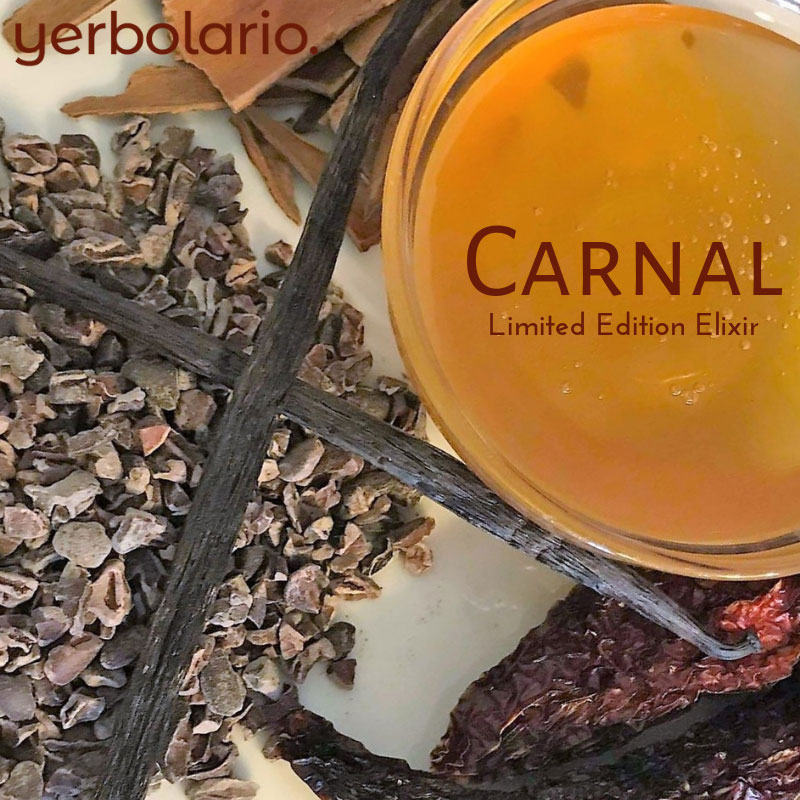 Description
Specifications
Description
4 oz in amber boston round glass bottle
Carnal is a custom handcrafted herbal elixir, created in a small batch and only offered for a limited time. Support Yanawana Herbolarios with your purchase of Carnal.
Ingredients
Brandy, Raw Honey, Turnera diffusa (Damiana) leaf, Rosa damascena (Rose) flower, Cinnamomun vernum (Ceylon Cinnamon), Capsicum annuum (Jalepeño) fruit, Vanilla planifolia (Vanilla) bean, Cacao nibs, Dark Cocoa powder, Vanilla extract
Directions for Use
Measure one ounce and consume, either directly, or blended with your favorite beverage.
Suggested serving - 1 ounce.
Storage
Store in original packaging at room temperature or in refrigerator for up to 6 months
Cautions
This product has not been evaluated by the FDA. It is not intended to treat or cure any disease or condition. Please consult your physician.
This product contains alcohol. Not recommended for children or during pregnancy or breastfeeding.
*Images are representative only, actual product not pictured
Batch No. 012519CarnalHElixB