Each part of our programming is a vital piece of the puzzle that makes up our organizational structure and allows us to work efficiently to accomplish our goals as well as be self-sustainable in post-disaster environments. Each team follows a different path of service, constantly adding to and refining their skills and preparations in order to be effective in any situation.
The foundation of our work though, comes from our connection to the land and its people. At the center of that connection is our work with the plants.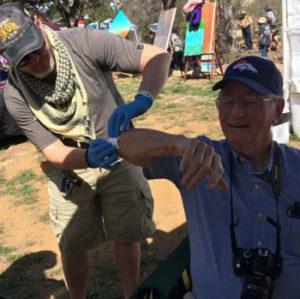 Clinicians
The Clinician Team is comprised of various healthcare providers, including doula's, bodyworkers, clinical herbalists, and physician assistants. Members of this team undergo rigorous and continuing education on topics such as the functional body systems, botany and botanical pharmacology, first aid, custom formulations, botanical medicine making, and more. Our Clinician Team strives to meet the needs of the under-served, uninsured, and under-insured people of San Antonio. With a botanically integrative approach, our Clinicians offer much needed holistic healthcare as part of Yanawana Herbolarios' free Healthcare Clinics as well as first aid care and consultations in post-disaster environments as part of our Response Team. Clinician Team members also teach wellness skills such as nutrition, managing chronic disease, and basic first aid skills as part of The Sustainable Community campaign and Sowing la Futura project.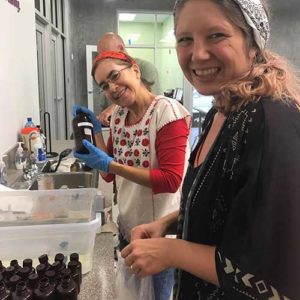 Apothecarists
The Apothecary Team works diligently to create all of the botanical medicines and other products used during clinics and sold in the Yanawana Herbolarios store. They are the wizards of the group, always finding new methods and more sustainable paths to supply the most effective medicine for the communities we serve. Apothecarist herbalists are knowledgeable in phytochemistry, plant constituents and solubility, ethnobotanical recipes, custom formula design, contraindications, solvents, and much more. Apothecary Team members also provide training to the community on how to make a wide variety of botanical medicine.
Providers
The Provider Team is comprised of gardening and permaculture specialists, botany and wildcrafting aficionados, and food preservation enthusiasts. They work directly with the land, taking scientific and ethnobotanical knowledge into the field to grow, harvest, and process the plants Yanawana Herbolarios works with. Providers study soil, plant seed back to improve the ecosystem, and get excited about foraged food dishes. Natural caregivers, the Provider Team also serves as the first-aiders to the Response Team and ensures that everyone eats something tasty and nutritious. The Providers also develop and present instruction on botany and plant identification, canning, dehydrating, ethical wildcrafting, and permaculture basics as part of our workshop series for children and adults.
Scouts
The Scout Team interfaces with the community, making friends and building relationships, everywhere they go. Scouts develop community programs, immerse themselves into the communities we serve and discern how Yanawana Herbolarios can best make an impact. As part of the Response Team, the scout ensures the safety of the group, serves as the first point of contact with our partners and other stakeholders, and uses their keen skills of observation and congenial manner to source needed supplies, determine where to make camp, and establish the communications needed to be successful.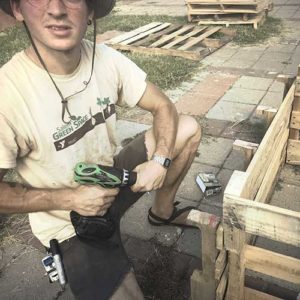 Off-Grid Engineers
The OGE Team employs a varied skill set that ensures the self-sustainability of Yanawana Herbolarios. Off-Grid Engineers have experience with primitive building methods, rainwater catchment, water purification, welding, permaculture design, natural heating and cooling methods, renewable energy, and far more. In relief and response situations, the Off-Grid Engineer is invaluable to the team, and while at home the OGE Team are the resident problem solvers, out of the box thinkers, and demonstration masters. They readily share their skills during workshops and are most satisfied by a job well done.
Would you like to use your skills to benefit the community? Join Our Team!