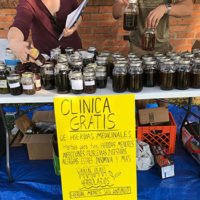 Post Disaster Relief and Rescue

Comprised of certified Wilderness First Aid Responders, Physician Assistants, retired military medics, clinical herbalists, and engineers, the members of the Yanawana Herbolarios Response Team are trained and prepared to respond to local and statewide disaster and post-disaster situations. The Response Team served the Texas Gulf Coast after Hurricane Harvey in 2017 offering assistance, supplies, and free botanical healthcare clinics. The Response Team stands ready for the next call to serve.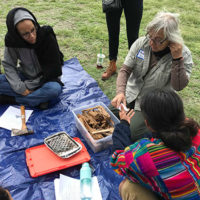 La Futura Internship Program
Prospectively launching in the Summer of 2019 – Spring of 2020, the internship program will recruit participants from reservations & inner cities across the United States who show a distinct interest in improving the sustainability of their communities. This intensive 3-year program offers three focused paths – the Provider (including the Apothecarist), Clinician, and Off-Grid Engineer. Interns will spend their days divided between classes, labs, and service. All interns will directly engage the San Antonio community in educational and outreach programs. Participants will learn to work together as a team, and how to implement their skills to strengthen their communities. Upon completion, Yanawana Herbolarios will continue to offer previous interns encouragement and mentorship.
Sponsor an intern with your monthly donation and know that you impacted not one life, but an entire community!