The Sustainable Community is a cornerstone campaign for Yanawana Herbolarios. Through The Sustainable community, Yanawana Herbolarios offers a variety of educational programs via community partnerships in order to reach as many families within their own communities as possible. Yanawana Herbolarios is continuing to grow to The Sustainable Community campaign, and looks forward to forging additional community partnerships in the San Antonio area.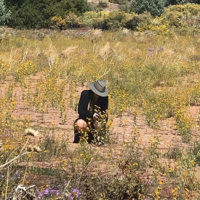 The Sustainable Community
Yanawana Herbolarios will be offering free workshops to residents of the east side, west side, and south side of San Antonio, to reconnect participants with lost ancestral skills, foster a relationship with the land, and gain a sense of self-sufficiency. Courses will include topics like botany, medicinal wildcrafting, foraging and food preservation, nutrition, botanical medicine making, off-grid engineering, rainwater catchment, permaculture and much more! Workshops are adapted to suit the communities of our nonprofit partners.
Sustainable community relationships include: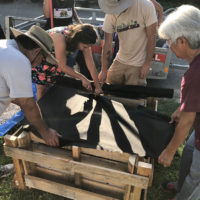 Sowing La Futura
Sowing La Futura Community Gardening Project is a collaboration between San Anto Cultural Arts Center, Yanawana Herbolarios, and the Healthy Neighborhoods Initiative. Throughout the course of this program, participants from the San Anto Afterschool Program and from the west side community will learn the principles of permaculture; participate in building raised wicking beds, a rain catchment/filtration system, and a drip irrigation system; and take workshops in basic botany, the concept of food as medicine, and food preservation. Throughout this program, the participants will also care for the community garden. The season will wrap up with a community feast featuring bounty from the community garden.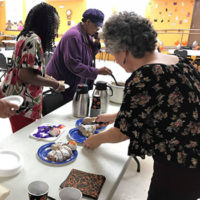 Honoring Our Elders
The first relationship we established in the community was with the Ella Austin Community Center on San Antonio's east side. It is a special relationship, where we look forward to getting together with the seniors for workshops covering topics most important to them. We cherish our time at Ella Austin, sharing in the senior's verve for life with activities like the Herbal Ice Cream Social we had last year, as well as offering courses such as Eating for Inflammation, Food Preservation, and Lifestyle Choices for High Blood Pressure.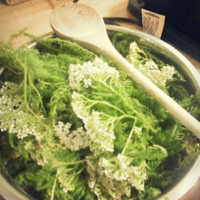 The Community Garden at OLLU
A partnership between Yanawana Herbolarios and Our Lady of the Lake University, this is a community garden project led by OLLU with accompanying workshops given by Yanawana Herbolarios. Workshop classes will include topics like garden planning, food as medicine, food preservation, and botanical medicine making.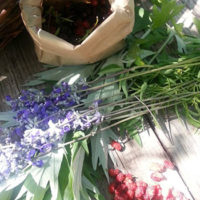 The Family Farm Project
Launching in the spring of 2019, this year-long family internship program will be split into two parts. During the first part, the families will be taught the principles of permaculture and be responsible for a small gardening plot at Yanawana Herbolarios headquarters. Participants will also learn ethical wildcrafting and food foraging, basic botanical medicine making, food preservation, and how to set up their own cottage food business. During the second part, participants will be given the materials needed for their own home garden, and will mentor the next season of family interns.
Would you like to contribute to programs like these? Find our how you can Get Involved!