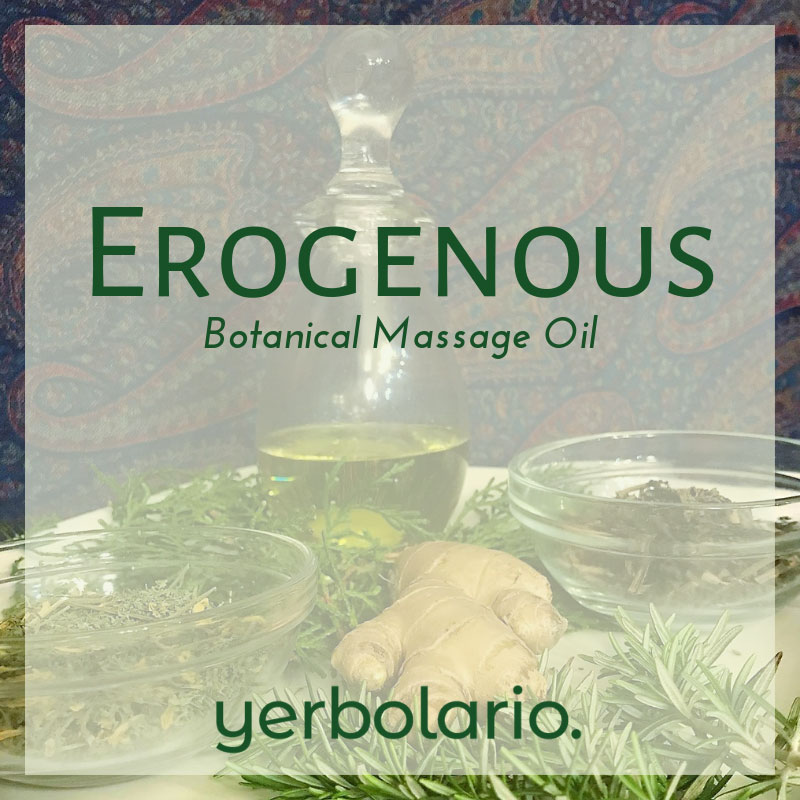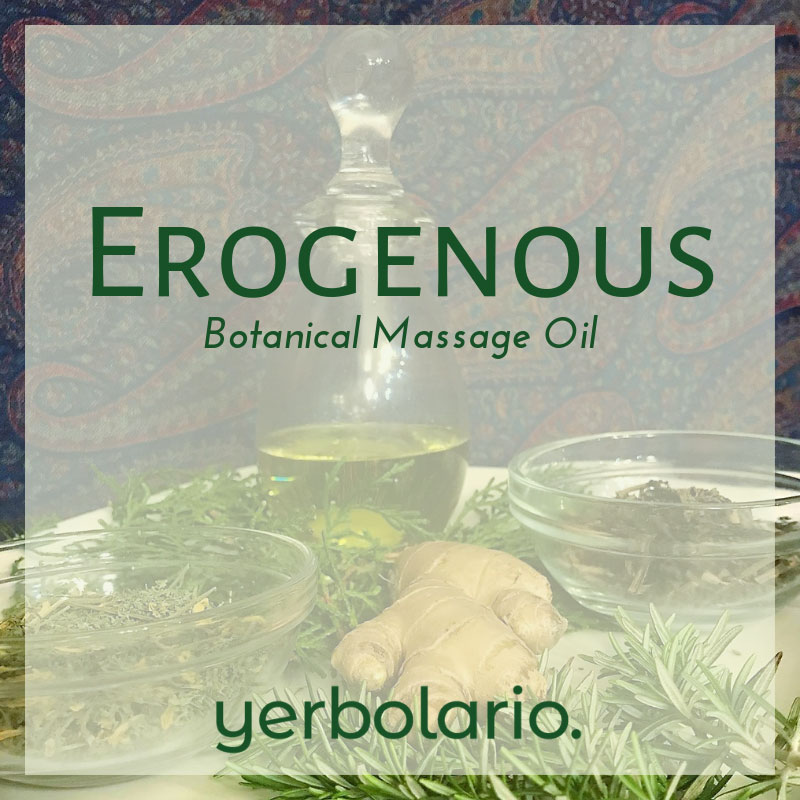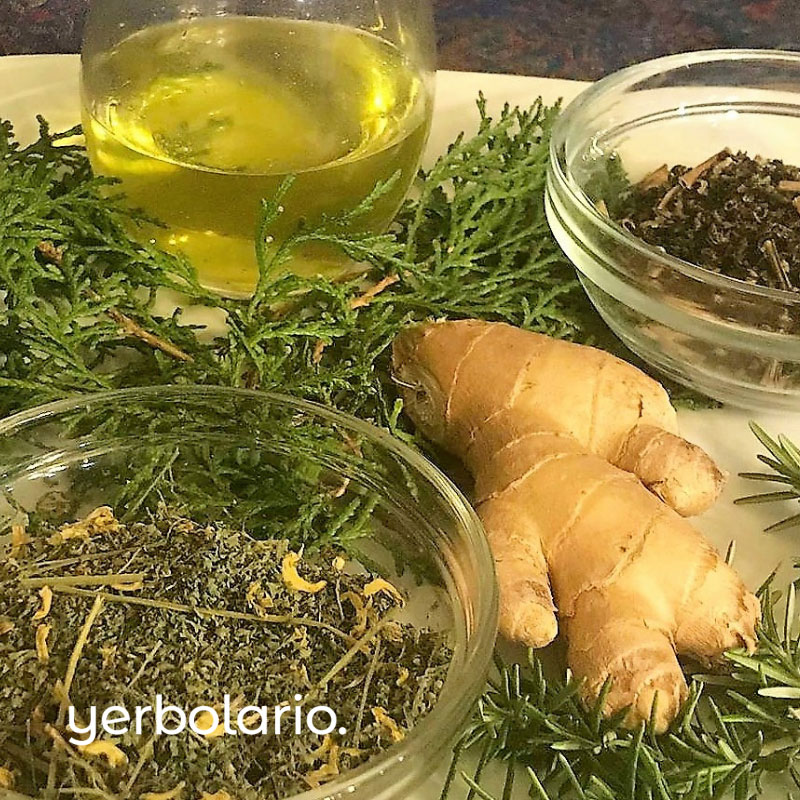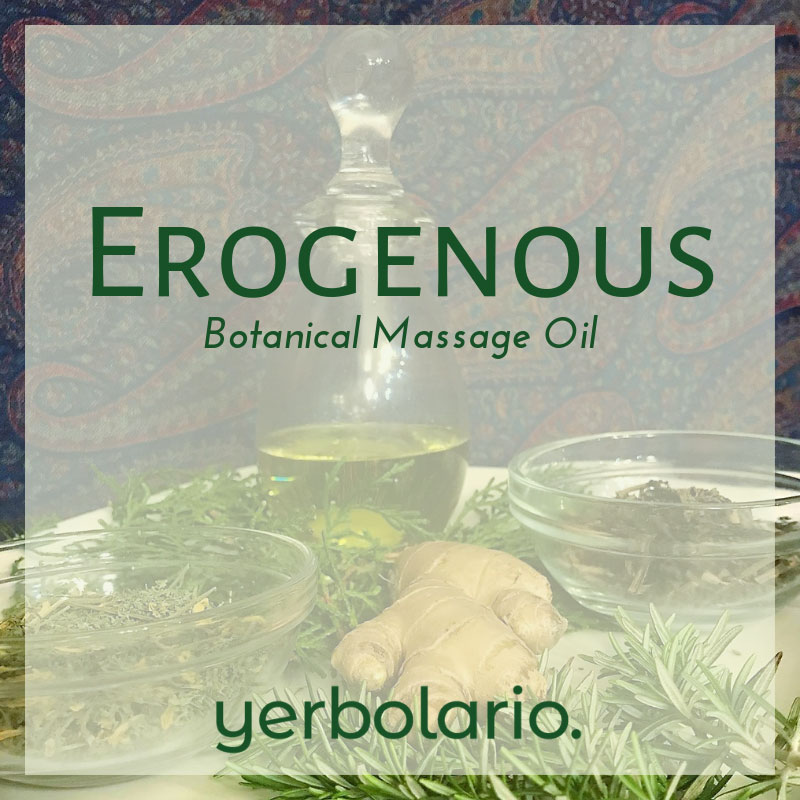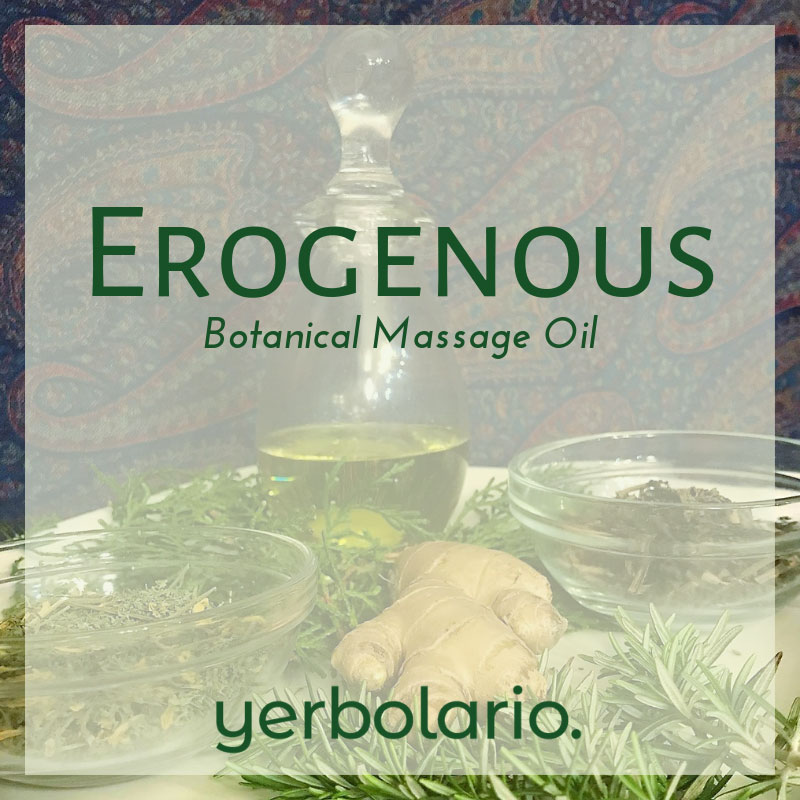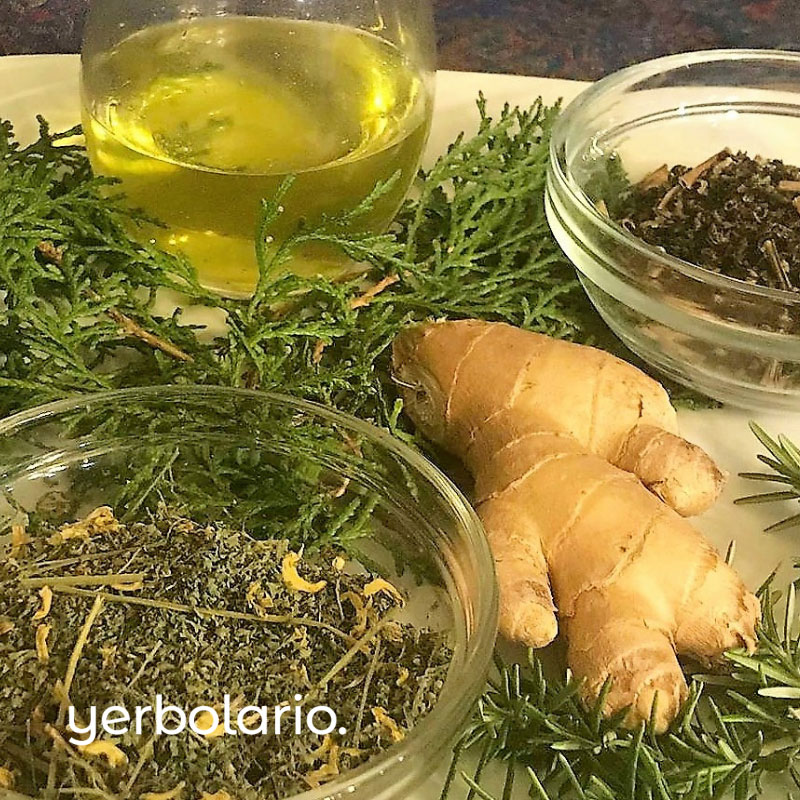 Description
Specifications
Description
4 oz in amber boston round glass bottle
Erogenous is a custom blended herbal massage oil, made from select ethically harvested herbs and quality oils. Created in a small batch and only offered for a limited time for Valentine's Day, get your bottle of Erogenous while they last. Proceeds from your purchase of all Yerbolario products support Yanawana Herbolarios. 
Ingredients
St. John's Wort Oil [Hypericum perforatum (St John's Wort) flower, Olive Oil], Corydalis Oil [Corydalis aurea (Scrambled Eggs) root, Grapeseed Oil], Pedicularis Canadensis (Wood Betony) herb, Rosmarinus officinalis (Rosemary) herb, Zingiber officinalis (Ginger) root, Thuja plicata (Western redcedar) leaf and cone, Grapeseed oil, Avocado oil, Olive Oil, Rosemary essential oil
*This product is offered as a PRE-ORDER item for Valentine's Day. Orders will be accepted in advance to be shipped for arrival on Valentine's Day. Local pickup and delivery is available for San Antonio only. 
Directions for Use
Apply one tablespoon directly to skin and massage, apply additional tablespoons to skin as desired for massage.
Storage
Store resealed in original packaging at room temperature for up to a year
Cautions
For external use only. This product has not been evaluated by the FDA. It is not intended to treat or cure any disease or condition. Please consult your physician.
*Images are representative only, actual product not pictured
Batch No. 012519ErogenousMOilB